Get used to that one. It'll be around for a while.

'Tonight's the Night' isn't just a crappy Phil Collins song. It's a call to arms.
White-Out at the arena..wear your white jersies or just take off your shirts and show off that winter no-tan. On second thought..Just wear the white jersies. There are women and children present.

Let's see how the series goes. Unfortunately..it may be too close...and it will be decided in a way no one wants.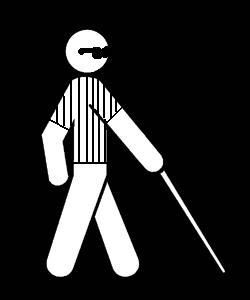 Playoff referees.

I'm afraid it's going to really take a serious injury to a superstar before they start calling the playoffs like the regular season.
There is no reason a slash in October is seen and the same one in April isn't. How is a charging penalty in November called just a "solid hit" in the springtime? And the holding, grabbing, tripping, and goalie interference..all unseen now.
Some one..and I hope not a Penguin..is going to get injured by a nasty cross check or elbow before the League steps in. And thats sad.

Hopefully the Ducks early exit this year will start a trend AWAY from the current one..where playoff teams have to play like the 1970's Oakland Raiders of the NFL.
I like big hits..we all do. But it has gotten so bad that the players can't play and the stars can't shine.
It's time for Bettman and Co. to draw a line in the sand and stick to it.